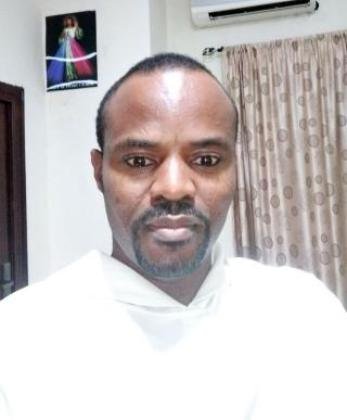 Management Team
Gabriel Avbenake OP
AFJN Nigeria IT Person
Gabriel Atareyele Avbenake is a Catholic priest and a member of the Order of Preachers (OP). He is a Full Stack Web Developer with very comfortable skills in UX design and analysis. His key skills include: User Interface Design, Balsamiq Wireframes, Adobe XD, Graphic Design, Adobe Photoshop, Adobe Illustrator, Adobe InDesign, HTML, CSS, JavaScript, jQuery, PHP and Adobe Dreamweaver. I have mild skills in Data mining, Weka, TensorFlow and Tableau.
He has developed websites and portals for various organisations: Catholic Dioceses & Parishes, NGOs, Government parastatals, News Agencies, Schools, Individuals, etc. He developed a parish management software used by many Catholic parishes in Nigeria.
He has been a facilitator at the Sisters Leadership Development Initiative (SLDI) programme of the African Sisters Education Collaborative (ASEC) for over 7 years. ASEC facilitates access to education for women religious in Africa that leads to enhancement and expansion of the education, health, economic, social, environmental and spiritual services they provide. He teaches both Basic Computer Appreciation and Web Designing in the Nigerian section of the programme.
He studied at the Dominican Institute, Ibadan, University of Ibadan, Nigeria and University of Wales, Trinity Saint David, UK. He holds master's degree in Theology, Information Science as well as Applied Computer Science. He teaches at the Computer Science Department of the Dominican University, Ibadan.